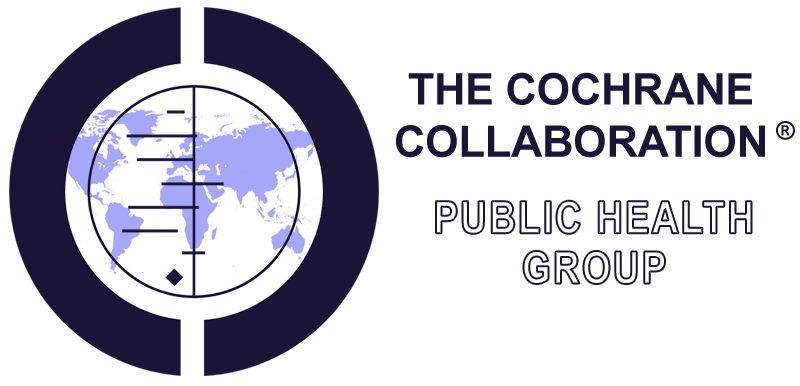 The Cochrane Public Health Group (CPHG) aims to work with contributors to produce and publish Cochrane reviews of the effects of population-level public health interventions directed at the social determinants of health. The core CPHG editorial team is part of Public Health Insight, based at the University of Melbourne. Together with networks and locations in Europe and South Asia, we train, support and build the capacity of author teams locally and internationally. Our reviews cover a broad range of topics, from education initiatives to income distribution and finacial interventions. As our topic list is arranged by determinants of health, physical activity interventions, for example, are included in the broader topic areas of housing and the built environment, food supply and access (preventing childhood obesity), social networks and support and systems for health.
We direct review authors to resources and guidance to help them conduct their reviews. We are also involved in the production of a wide range of publications related to Cochrane review methodology and evidence generation.

Latest News
Increase in Cochrane's Impact Factor
The 2013 Journal Citation Report (JCR) has been released by Thomson ISI and the impact factor for the Cochrane Database of Systematic Reviews (CDSR) is 5.939. This is an increase on the 2012 impact factor, which was 5.785. The CPHG's Impact Factor for 2013 is 29.5. The CPHG review, Interventions for preventing obesity in children contirubted significantly to this achievement, with it being the highest cited review for the 2012-2013 measurement peiod. The author team are currently conducting an overview of reviews of interventions for childhood obesity, to help infom the update to this review.

Page last updated: Fri 24th Oct 2014 4:18:44 CEST