Joint Coordinating Editor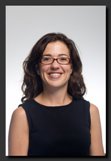 Dr Rebecca Armstrong
Public Health Insight
Melbourne School of Population and Global Health
University of Melbourne, Level 5, 207 Bouverie St, Carlton 3053
armr@unimelb.edu.au 
Rebecca is Deputy Director of Public Health Insight, which incorporates the CPH. Rebecca provides support to all CPH staff and Editors. This includes methodological support, communication and the maintenance of national and international partnerships for systematic review development and utilization. Rebecca also leads a program of Knowledge Translation research and training activities.
Joint Coordinating Editor


 
Dr Hilary Thomson
PMRC/CSO Social and Public Health Sciences Unit,
University of Glasgow,
Top floor, 200, Renfield Street
Glasgow, G2 3QB, UK
Hilary.Thomson@glasgow.ac.uk
Hilary is Senior Investigator Scientist within the  Social and Public Health Sciences Unit at the University of Glasgow. Hilary provides support to the CPH Managing editor and Editors. She provides methodological support, and acts as a final sign off editor for several of the CPH protocols and reviews, working closely with Cochrane's Central Editorial Unit to ensure our publications are of the highest standard.

Managing Editor
 

 
Jodie Doyle
Public Health Insight
Melbourne School of Population and Global Health
University of Melbourne, Level 5, 207 Bouverie St, Carlton 3053
jodied@unimelb.edu.au
Jodie manages the day to day operations of the CPH. She works closely with the Co-ordinating Editor, Editors, authors, peer reviewers and support staff to ensure that the objectives of the CPH are met. Jodie also works closely with others across Cochrane to ensure CPH processes are aligned.