Cochrane Public Health (CPH) works with individuals and teams internationally to produce and publish Cochrane reviews of the effects of population-level public health interventions. We support, facilitate, edit and publish systematic reviews of population level interventions that address the structural and social determinants of health, qualitative questions relevant to public health, and other questions that need an unbiased thorough approach for publication on The Cochrane Library.

We also develop and adopt appropriate communication and dissemination strategies to ensure CPH published reviews have an impact on policy and practice development and continue to advocate for high quality research, evaluation and evidence.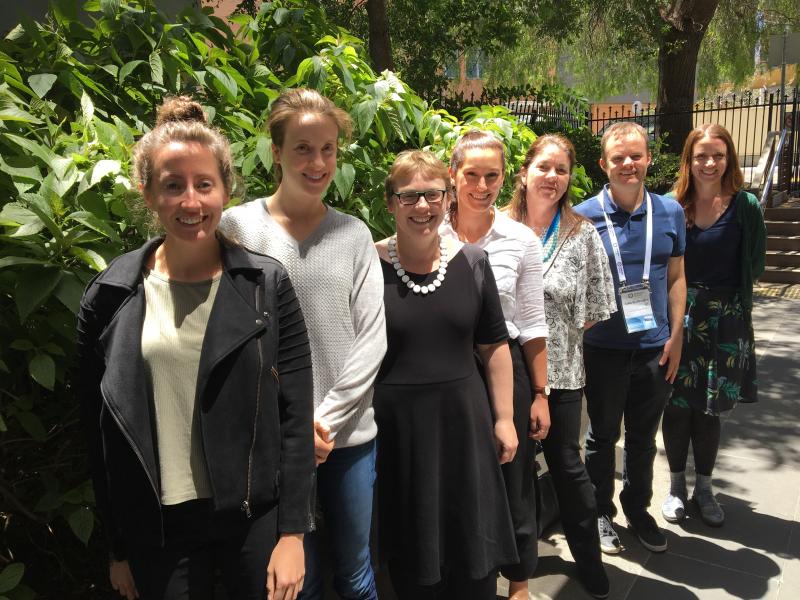 Some of the team based in Australia: Courtney Barnes, Cassandra Lane, Miranda Cumpston, Sam McCrabb, Jodie Doyle, Luke Wolfenden, Melanie Kingsland
Scope of our reviews
Our reviews focus on topics that address health and other outcomes at the population level, helping government and non-government agencies achieve health, wellbeing, learning and social outcomes.

We prioritise reviews addressing the structural and social determinants of health, those addressing non-communicable disease risks, and strategies to improve the translation of public health interventions into policy and practice. Reviews of interventions operating at the level of community, systems, policy, legislation and regulations and those that operate outside of the health service system, such as education, transport, the built environment, agriculture, child care and social services are Cochrane Public Health priorities.
Our history

A brief overview is available for background information on the transition from the Cochrane Health Promotion and Public Health Field to the Cochrane Public Health Group.
Impact factor
The 2022 Impact Factor for Cochrane Database of Systematic Reviews is 8.4. 
The equivalent of an Impact Factor for Cochrane Public Health reviews for 2022 is 11.4 (22 publications cited 251 times).